3D visualization of medical image data
3D visualization for medical systems
Complex software-assisted visualization methods enable the 3D visualization of image material from layer processes such as CT, MRI, or specific methods (e.g., OCT in ophthalmology).
The previous 2-dimensional representation of image data requires multiple images to be viewed by the attending staff. This makes it time-consuming and costly to plan surgical intervention and review disease progression.
We offer development and advice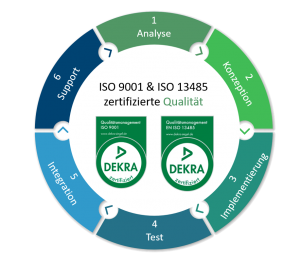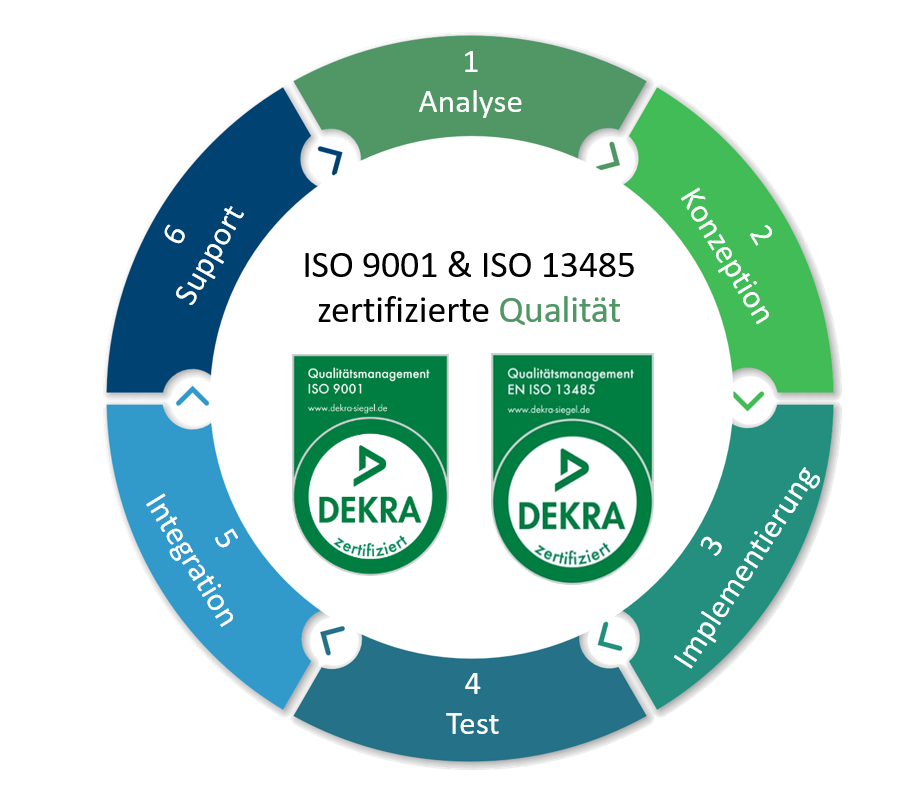 Thanks to our extensive project expertise built up over many years, we can develop medical applications on a targeted basis. As an ISO 13485- and ISO 9001-certified manufacturer, we operate with a wide range of technologies and have expertise in imaging fields.
This, combined with our experience in handling safety-critical medical applications up to Safety Class C (IEC 62304), makes us a strong, reliable partner for developing and advising on customized solutions. To top it all, we also create specifications at all levels of the development process.
We offer development and advice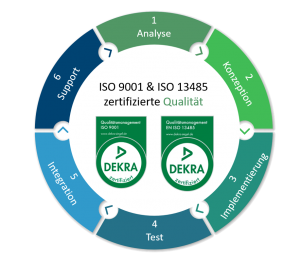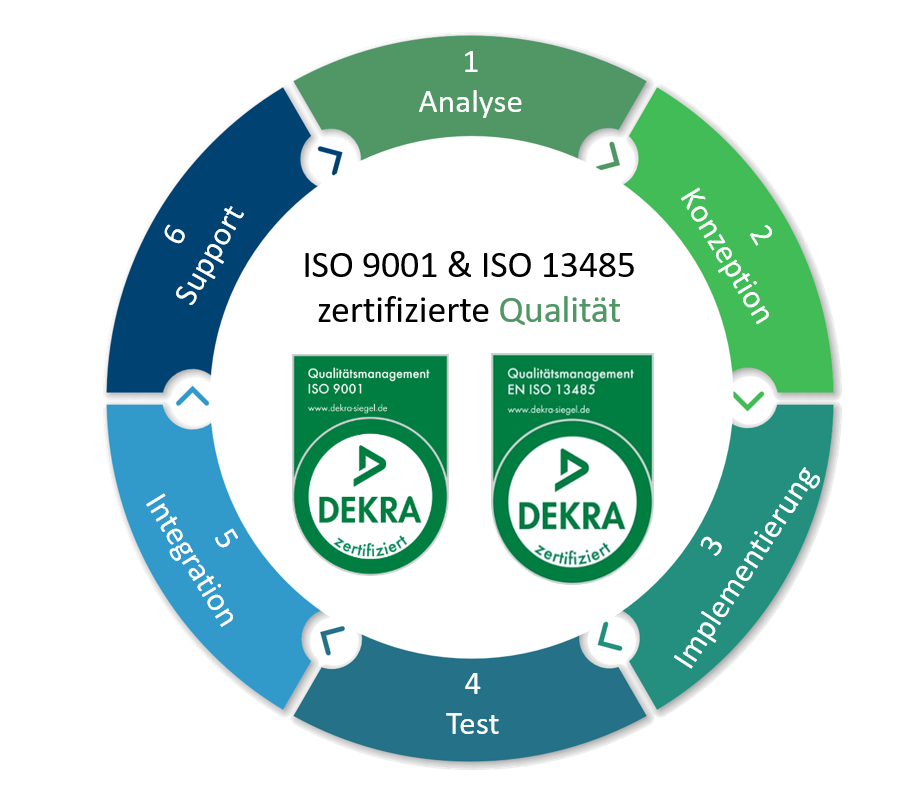 Benefits of 3D visualization
What we have achieved for our customers
Contact us:
Please feel free to reach out to my team and me if you have any questions. We would be happy to give you an initial overview of how you can achieve your individual goals with our efficient solutions.