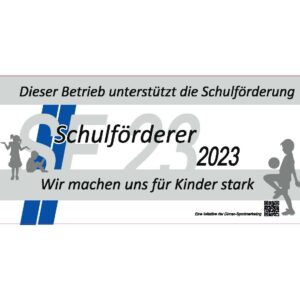 Sponsorship 2023
The Ohm Gymnasium is proudly known as a baseschool for triathlon for 14 years now. On top of that the school focus on mathematics, languages and technology- an impressive achievement! softgate is proud to announce that we are supporting Ohm Gymnasium Erlangen as a school sponsor: We have made a contribution towards new sports equipment to support the young athletes with their sporting goals.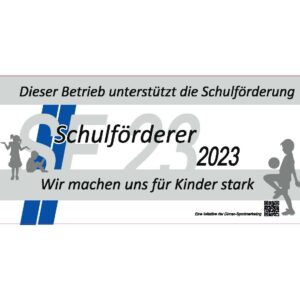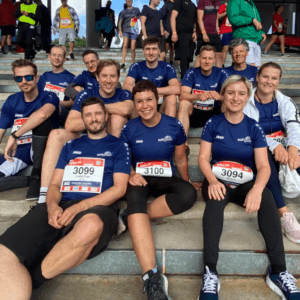 B2Run
The weather was kind to the participants of the B2Run Nuremberg – at 6:15 p.m. the starting gun went off for our 11 softgateler. Stimulated by the animation team at the start line, the fans along the course and the hundreds of fellow runners, one or the other performed his personal best time. The almost 6 km "torture" was worth it, because at the finish line were waiting familiar faces of many…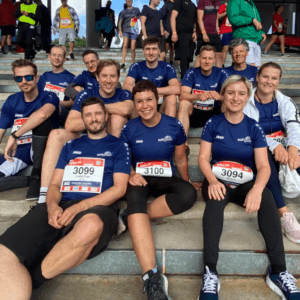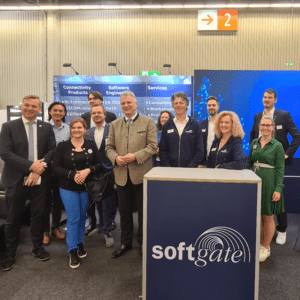 Political visit
We participated in the MedtecLIVE trade fair walk with Roland Weigert, State Secretary at the Bavarian Ministry of Economics, Regional Development and Energy.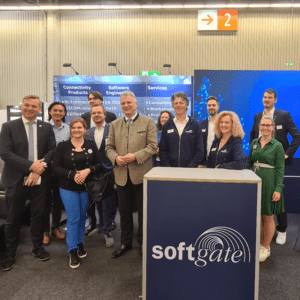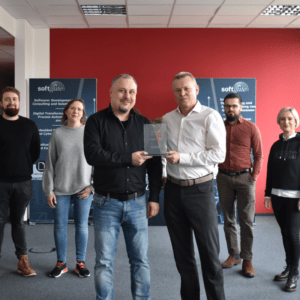 We are Kofax "TITANIUM" partner
softgate.together makes it possible! We were honored with the award "Best Performer Revenue Germany" at this year's Kofax partner event! And not only that: softgate is now the only Kofax "TITANIUM" partner in Germany.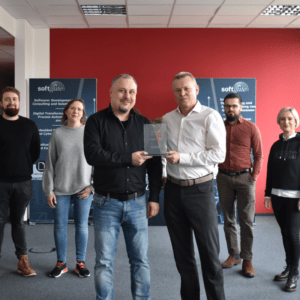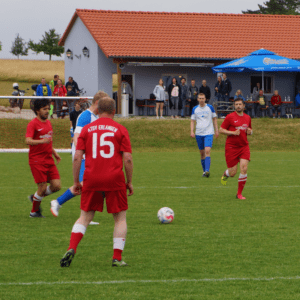 Soccer for a good cause!
The teams of the companies WaveLight, HEITEC, solectrix and softgate competed against each other to win the prize money of 2.500,- EUR. WaveLight won the cup with one goal ahead. Congratulations to the winners! Recipient of the donation is "Aktion Deutschland Hilft – Bündnis deutscher Hilfsorganisationen".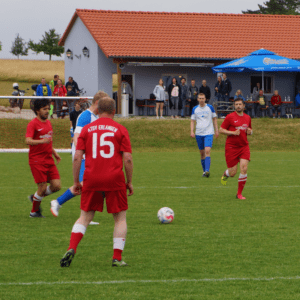 years of experience and expertise
We are looking for you! Whether for training, career entry
or for a new challenge.
Software development and project implementation since 1992

Software development and project implementation since 1992
At softgate, we specialize in software development and project implementation in medical technology, industry, and digital business for companies and public authorities. Thanks to our project experience built up over many years and our expertise gained in software development, coupled with in-depth domain and industry knowledge, we can meet virtually every customer request. We develop quality software in accordance with the regulatory requirements of ISO 13485.
Be it custom software development or project implementation based on products or platforms, we provide a complete package, from the initial plan to a turnkey solution and support, tailored perfectly to your requirements.
Our motto "software.together." underlines our close collaboration with customers and our agile development and project process. See for yourself.
Software solutions
Some of our clients
Our key principle, which all employees subscribe to, is to deliver outstanding services for the benefit of our clients.