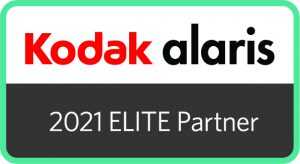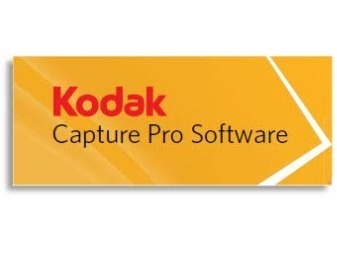 Capture Pro software
Capture Pro software is an easy-to-install, user-friendly production scanning application for capturing documents electronically. The software is ideal for imaging, form processing, and workflow applications, and can also be used as a stand-alone application.
It allows batches to be scanned, indexed, and processed – both single-sided and double-sided, in color, black and white, and/or in grayscale. Batches are easy to export to many well-known applications.
Capture Pro software lets you take full advantage of your scanner's functionality and maximize productivity. All functions are performed using the software and no special hardware accelerator is required. The software is easy to use and gives you speed and accuracy. It enables optimum scanner throughput and maximum productivity.
When scanning documents, images and index data (optional) are displayed in a very fast, multi-page display. The varied icon-based tools make scan management easier for you. The software supports most Kodak and Alaris scanners and almost all other scanners that have a certified ISIS driver. Capture Pro software is available in the Limited edition, full version, Network edition, and Auto Import edition.
Info Input Solution
Info Input Solution is a web-based capture solution that allows you to conveniently make data available to your entire organization.
Across your company, you can capture or extract data from digital files using TWAIN-compliant scanners, multi-function devices, or via an app on an Android or iOS device – both on-premises and off-site.
Info Input Solution allows you to validate, index, and route information to the right business applications. After scanning, the software determines the document type for correct processing via barcodes or advanced classification. Validation – in addition to integrating scripts and database lookups – uses tools and functions such as drag & drop OCR to minimize rework later. This ensures you collect valid, complete information the first time you scan.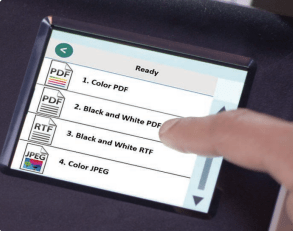 Smart Touch technology
With Smart Touch, you can perform common scanning tasks quickly and easily.
Depending on the scanner model, you can allocate numbers to 9 to 20 different functions to quickly perform common scanning tasks. Functions are assigned predefined tasks so that you can use them right after installation. You also have the option to easily configure each function to do the work that matters most to you.
Scanning a document to a file location, as an email attachment, to printers, applications, or the cloud is quick and easy. You can save documents in various formats, including PDF, Microsoft Word, and image files such as JPEG and PNG. Smart Touch, which is available as a free download, works with most Kodak Alaris scanners.
Contact us:
Please feel free to reach out to my team and me if you have any questions. We would be happy to give you an initial overview of how you can achieve your individual goals with our efficient solutions.