Consulting and DICOM validation
Consulting on medical device interoperability

Our specialists in medical communication standards have both theoretical knowledge and years of hands-on experience when it comes to interfaces in the clinical field. We would love to inject our expertise into your projects. We can tailor our services to your specific needs:
Workshops
Would you like to increase knowledge of workflows and interfaces in healthcare IT at your company? We provide customized workshops and prepare them by collaborating closely with you. These are not instructor-led classes with standard content; rather, they are interactive events geared toward the target group. The content is aimed at marketing, sales, development, testing, and support, in line with your needs.
Thanks to our extensive project expertise built up over many years, we can provide targeted support for integrating medical devices into the clinical workflow. As an ISO 13485- and ISO 9001-certified manufacturer, we have experience in a wide range of medical fields, device types, and communication standards.
Do you have specific questions about implementing DICOM/HL7/IHE interfaces? Do you need help creating a DICOM conformance statement? Reach out now and benefit from our team's expertise.
If you wish, we can also assist with customer meetings, project discussions, or fault analyses.
Advice and project support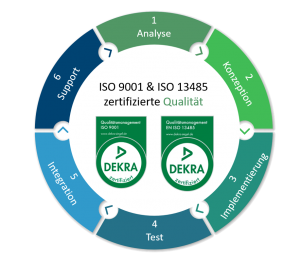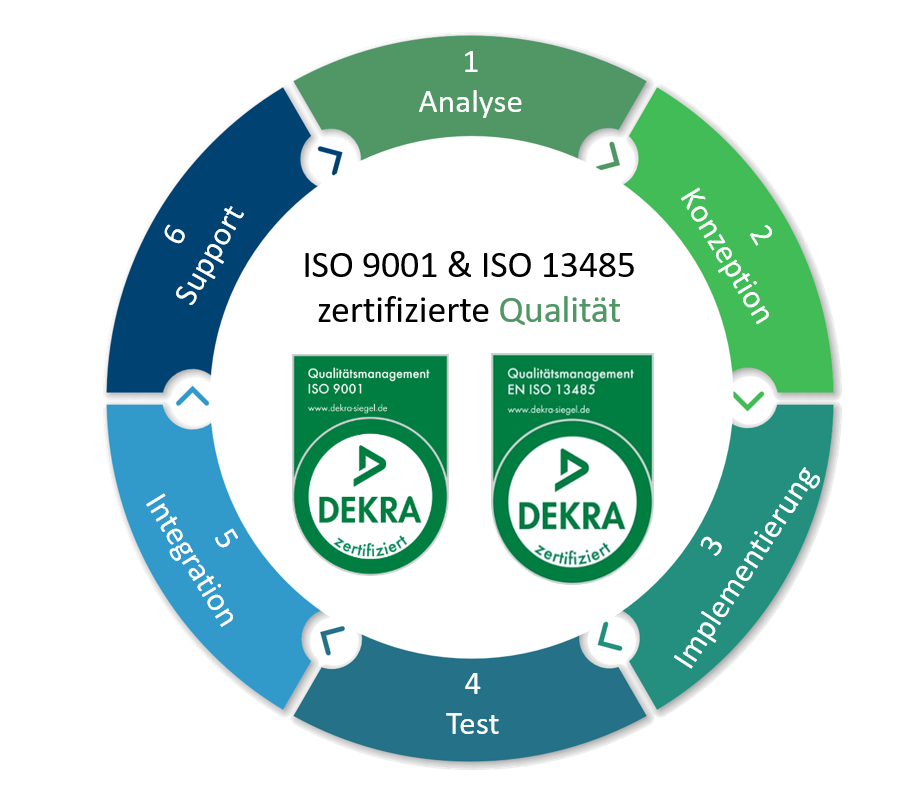 Our services – support straight to the point
What we have achieved for our customers
DICOM validation
"softgate validated the DICOM interface of our PIEZOLITH 3000plus in 2016. The collaboration was friendly and efficient and produced results – the validation report that softgate presented revealed some errors that would have caused serious problems in practice. Since we fixed the errors and released the software, the DICOM interface of the PIEZOLITH 3000plus has been working reliably in numerous worldwide facilities."
Peter Schneider, SW Development ESWL/ESWT, Richard Wolf GmbH
Are you planning to use a DICOM interface in your product? With an extensive collection of testing tools, we simulate communication partners and assess the conformity and practicality of your configuration as well as the quality of your DICOM conformance statement.
What validation involves:
Compliance of your DICOM network interface with the DICOM standard, in particular the behavior of your system in the event of unexpected events (timeouts, error messages from the remote site). To this end, our test environment covers all error situations defined in DICOM.
Correct transfer of attributes from the work list to images and MPPS messages
Compliance of DICOM objects generated by your system
Practicality according to typical workflows (not all optional elements in DICOM can be omitted in practice)
Consistency of your interfaces with their description in the DICOM conformance statement

Contact us:
Please feel free to reach out to my team and me if you have any questions. We would be happy to give you an initial overview of how you can achieve your individual goals with our efficient solutions.