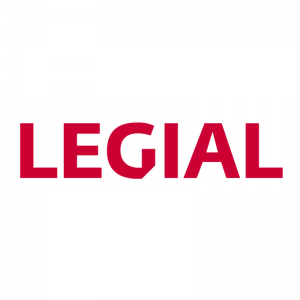 Automated capture and tamper-proof archiving at Legial AG
Debt collection, insurance
Kofax Capture and softgate-archiv
Legial AG (formerly D.A.S. Prozessfinanzierung AG) is a subsidiary of D.A.S. Rechtsschutz-Versicherungs-AG, a company of the ERGO Insurance Group, majority-owned by Münchener Rückversicherungsgesellschaft AG. Legial AG provides the full range of traditional claims management services, including the collection of claims not yet asserted in court, initiation of judicial dunning proceedings, foreclosure, and long-term monitoring.
Project description
When Legial AG switched its receivables management to the IKAROS collection solution from market leader Ferber Software, it was already clear that it also needed a reliable and powerful solution for tamper-proof archiving.
To make this a reality, Legial AG commissioned softgate to implement a suitable solution in the existing system landscape. The following were used:
Kofax Capture for automated information capture
softgate-archiv for digital archiving and tamper-proof storage
Due to the high volume of paper-based documents typical of the financial sector, automated capture soon became an issue. "Countless documents are added to thousands of old files every day. With conventional methods, this cannot be managed without bringing in extra staff," explains Achim Speldrich, Head of the Receivables Management team at Legial AG.
Vision:
All incoming mail related to debt collection was to be processed digitally and then archived in a tamper-proof manner. Documents already received electronically, such as emails or faxes, were to be classified and automatically evaluated too. All documents were then to be forwarded directly to the relevant clerk. In addition to current incoming mail, files previously stored in paper form were to be digitized to allow quick access to older files and to comply with requirements for tamper-proof archiving.
When Legial AG began to search for a suitable provider, recommendations from the debt collection industry soon brought softgate to its attention. Thanks to the long-standing collaboration between softgate gmbh and Ferber Software, the softgate-archiv document management system already had an established interface to IKAROS. This allows the archive functions to be controlled and documents to be displayed directly in the debt collection application, allowing clerks to continue working with their usual interface. The captured documents are classified and evaluated by Kofax Capture (formerly Ascent Capture) from Kofax. This has also had a high-performance interface to the DMS for years, making softgate-archiv a complete solution for the automated capture and archiving of paper documents. In conjunction with Xtrata Pro (freeform technology), important information is identified in the documents in order to make the information directly available to clerks, ensuring that documents are processed as efficiently as possible. Legial AG uses a Canon DR-5010C document scanner, which requires minimal manual preparation of the documents to be scanned, ensuring a fast, smooth process. Orders from creditors who send several invoices to one or more debtors with one cover letter represent a special case in scan preparation. A separate batch definition was created for this purpose, significantly simplifying validation. Since the debt collection team consisted of only four people in the planning phase, the team approached softgate in Erlangen as a whole – meaning everyone was involved right from the start. In addition to the team leaders, some users were also involved in preparing the specification. softgate-archiv is now used on all workstations on a daily basis in conjunction with IKAROS.
Benefits:
Since IKAROS was initially in solo use for a year, the team at Legial AG was anxious to see the impact of introducing softgate-archiv – after all, a failure would paralyze the entire workflow. "Both the capture and softgate-archiv are running extremely smoothly," says Mr. Speldrich. "The last minor problem occurred about eight months ago and was quickly resolved." softgate-archiv has dramatically reduced the time it takes to find a file. For example, telephone inquiries can now be handled directly without having to call the client back. "Working without a DMS is unthinkable for Legial AG today. All the functionalities developed in the specification have proven to be essential," Mr. Speldrich adds.
Customer feedback:
"As a financial services provider, we depend on efficient document management. That's why we use Kofax Capture as a solution for automated capture. softgate-archiv also seamlessly complements our industry solution IKAROS with tamper-proof archiving. Thanks to the comprehensive support provided by softgate, we were able to significantly optimize our business processes."
"From the creation of the specification to the training, installation and launch, to post go-live support, it has been an entirely positive experience – even after the launch, softgate was – and still is – always open to questions and on hand with creative solutions."
Achim Speldrich
Authorized Representative of Legial AG
Contact us:
My team and I are always happy to help and advise you if you have any questions about our solutions or digitization in general.