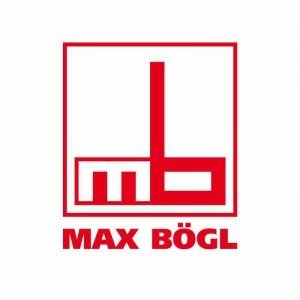 Automated document capture
Kofax Capture Enterprise (KC)
Kofax Front Office Server
Professional scanners from Canon and Fujitsu
Multifunctional devices (e.g., from Xerox)
Project description
We established an automated capture and distribution system for incoming mail at Max Bögl's headquarters and various construction sites.
The company:
Founded in 1929 by Mr. Max Bögl, the group, headquartered in Neumarkt, Germany, has chalked up 80 years of success. With annual revenue of approx. 1.4 billion euros and roughly 6,000 highly qualified employees worldwide, Max Bögl is not only one of the top five largest German construction companies: It is also the biggest privately owned construction company in Germany and is now run by the third generation of the family.
As one of the largest construction companies in Europe, with an average of over 100 construction sites at any one time, Max Bögl receives hundreds of paper documents every day. These documents are, on the one hand, personnel-related documents that are processed at the headquarters in Sengenthal, and on the other hand, various documents relating to everyday work, such as invoices, reports or receipts on the many different local construction sites. The existing scanning solution no longer met the group's growing requirements and therefore had to be replaced.
Vision:
To optimize work processes, the group planned to purchase suitable software and hardware solutions. The requirements were clear: All paper documents of any form, size, and color had to be automatically captured and transferred quickly and easily to the Oracle Content Services Document Management System (DMS) for further processing.
The group decided to use the Kofax Capture solution to bring the flood of paper under control. After the software was tested and judged to be suitable, the decision was made in mid-2008 to have Kofax Capture and the corresponding scanners installed by softgate GmbH, a Kofax Platinum Partner. Not only was the head office in Sengenthal connected to the solution, but also the external site in Mühlhausen. Multifunctional devices are now in use at the various construction sites and a thin client is used to connect them to the head office.
Working with KC at the head office
First of all, paper documents are scanned in by the administration team. The Kofax Capture software then carries out automated keywording and distributes the digitized documents. To optimize the workflow, a tool was developed specifically for Human Resources in order to export metadata created for a document directly in SAP to make it readily available. The aim of the tool is to assign all documents in SAP more effectively. During the scanning process and document validation procedure, database access takes place in order to save existing SAP and DMS criteria in the individual documents as metadata. Images are optimized using Kofax VirtualReScan software. Max Bögl's staff are now also accustomed to editing documents directly with their keyboard. This feature was made possible by a function that was added onto the Kofax scan module and specially developed by softgate for this purpose.
Working with KC on construction sites
A large number of paper documents, such as invoices and delivery notes, quickly stack up during day-to-day operations on construction sites. To settle invoices promptly and to process and file away all documents as quickly as possible, they are scanned on site using a multifunctional device (from Xerox, for example) and forwarded to the DMS. By implementing special functions on the control panel of the multifunctional device, it is possible to transfer any type of document to Kofax Capture directly. The documents can then be reviewed again from the web interface of the Kofax Front Office Server and transferred to the Kofax Capture workflow. This means that digital information from construction sites all over the world reaches headquarters in Sengenthal more quickly for processing, and there is no longer any need to rely on post.
Expansion:
Since the capture solution started up in 2008 when Kofax Capture 8 Enterprise was launched, the solution has been continuously expanded. The Enterprise version allows Max Bögl to use its own Oracle database for all digital documents. A wide range of extensions (e.g., a text export script) and adjustments to meet special requirements have also been developed by softgate. In 2009, the solution was expanded at headquarters to include the tool for exporting metadata from SAP for the HR department. To incorporate the functionality of the Kofax Front Office Server into the system, Kofax Capture 8 was upgraded to Version 9 in 2010. Max Bögl currently processes a total volume of 450,000 pages per year.
Costomer review:
"With softgate, we have found a strong partner who can meet our requirements when it comes to Kofax. softgate has developed various extensions specifically for us for the standard Kofax components used. If problems come up, we can rely on softgate to provide fast, professional support."
"We needed a scanning environment that could be centrally managed yet was flexible enough for the available features to meet our ever-growing needs. The software components from Kofax offer precisely these capabilities."
Andreas Zeitler
Max Bögl GmbH, IT Department
Kontaktieren Sie uns:
My team and I are always happy to help and advise you if you have any questions about our solutions or digitization in general!