Software solutions for industry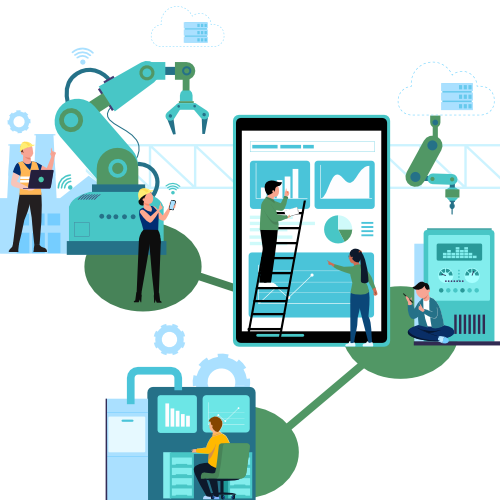 In today's world, and especially in the light of Industry 4.0, digitization and networking are becoming increasingly important in industry. Cost effectiveness and process optimization in production are often top priority, which is why companies are always looking for optimization options. With today's technology, it is possible to capture, process, and evaluate an incredibly wide variety of data from your production machines. A wealth of benefits and cost reduction potential can be leveraged from this.
Since our foundation in 1992, we have been offering software development for industry.
Our range of services includes:
Collection of industry data
Data storage and processing
Evaluation and visualization
Our services – support straight to the point
Contact us:
My team and I are always happy to help and advise you if you have any questions about SOMA or digitization in industry.